I was very pleased to be playing host at the Connected World summit in London last week. My focus was on the security summit track where we had a great line up of experienced and thoughtful presenters and panel members.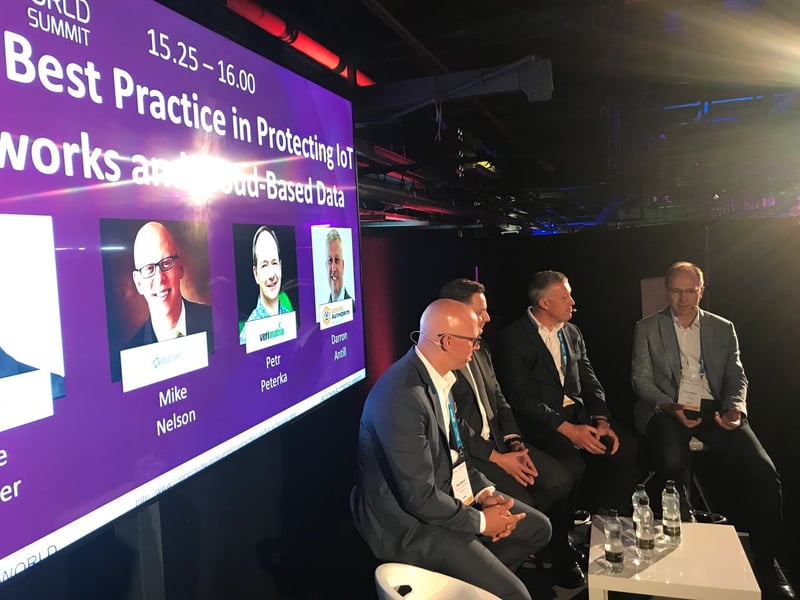 A shout out here to the organizing team and their choice of venue. Printworks is a dramatically industrial space in a rapidly developing corner of London - the good weather last week enabled us to enjoy the indoor/outdoor vibe and take full advantage of the food truck catering options!
Why is this conference topic particularly interesting? I'm a big believer in the potential of IoT empowered business models, but I'm also a passionate advocate of the need to apply the right attention to security in IoT applications. While I'm most often talking in the context of device level security (the things) - through conferences like this - and my clients at HTM Solutions - I'm get a very much broader view of the current state of the cloud services industry and how they are attacking the infrastructure needed to ensure a safe and secure path for growth in the IoT space. Special mention here to fellow speakers Tony Shakib from Microsoft Azure, Mike Nelson from Digicert and Darron Antillfrom Device Authority for their authoritative voices in this space. My thanks also to the other speakers and panelists in this track for keeping things lively for the attendees - and providing some new thoughts and ideas I'll perhaps pick up to comment on in future posts.
Thanks for reading!
Steve Chistian